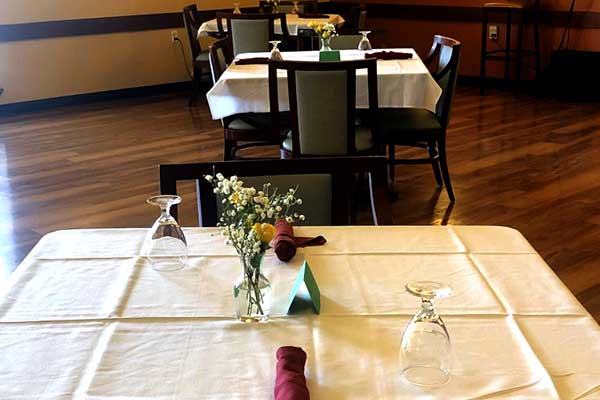 EVENT SPACE
OPEN TO THE PUBLIC
Thank you for considering The Rendezvous for your special event. Our staff have hosted hundreds of banquets, weddings and social functions and our venue is the perfect setting for a gathering of 30 to 100 people. Whether you are planning a special event , banquet, or reception, let us turn your party into an event to remember. Our expert catering staff is waiting to help you plan your special event.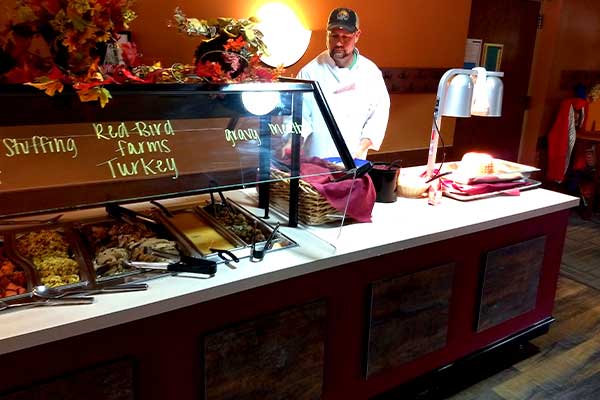 A meeting to discuss the aspects of your special event can then be scheduled. A deposit may be required to confirm your reservation. This deposit is credited to your account when determining the final bill.
Take a look at our Banquet and Lunch menus. Choose the menu that is best for your event!
Our Celebration of life menu takes all the guesswork and worry out of planning a nice event for your guests and allows you to concentrate on your guests and loved ones.
The room will be decorated with linens and appropriate table centerpieces, the buffet will be served in the banquet room, a cash bar can be available, staff will be there to take care of you and your guests, the kitchen quietly replenishes the buffet and we make sure the beverage table is stocked till the end of your party.
We have audio visual equipment available for you to show a slide show if you choose so and a portable microphone so people can share happy stories.
This catering guide is offered to help you plan your banquet or function. You may have some special ideas of your own. If so, please feel free to discuss them with our catering experts. We enjoy the challenge of making your event special and unique.